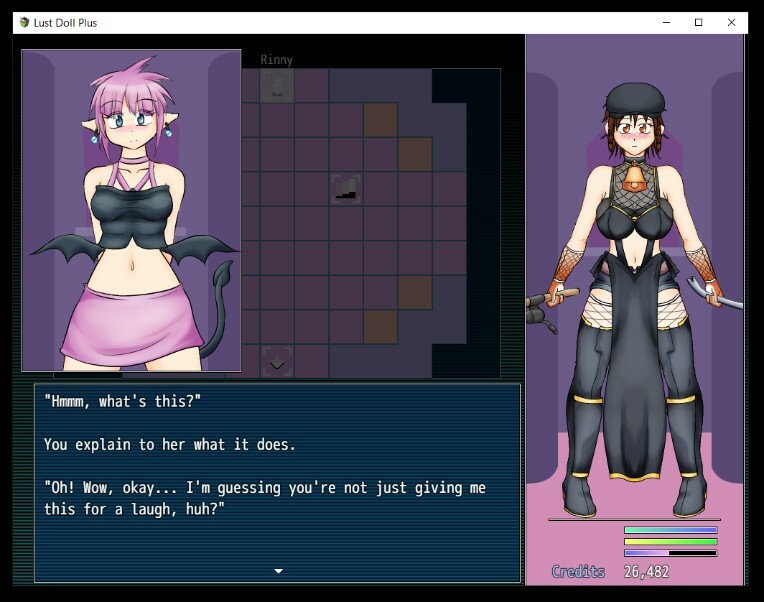 Lust Doll Plus r7.0 released on patreon!
https://www.patreon.com/posts/30918276
7.0
-Fixed not being able to run after Edith fight
-Rinny puts clothes back on again after revenge on Edith
-Fixed changing credits not updating hud
-Fixed clothes preview not going away
-Opened condo in New Ark City
-Fixed NG+ allowing random encounters early
-Added lots of things to do with Rinny, mainly pregnant and futa related
-Fixed position of balls in down position
-Fix Rinny staying naked after Edith revenge
-Prevented selling Anywhere Seller. Can now only buy one.
-Prevented making more Your Milk after reaching the max carry limit
-Leaving New Ark City without the pass no longer gives you one.
-Fixed Fishnets graphic
-Added haircut place to Transylvania
-Removes blindfold during certain part of manor quest
-Prevent NPC's from taking action during encounters after surrendering
-Fixed certain graphics not updating with state/clothes changes
-Added futa scenes for Bandit Girl